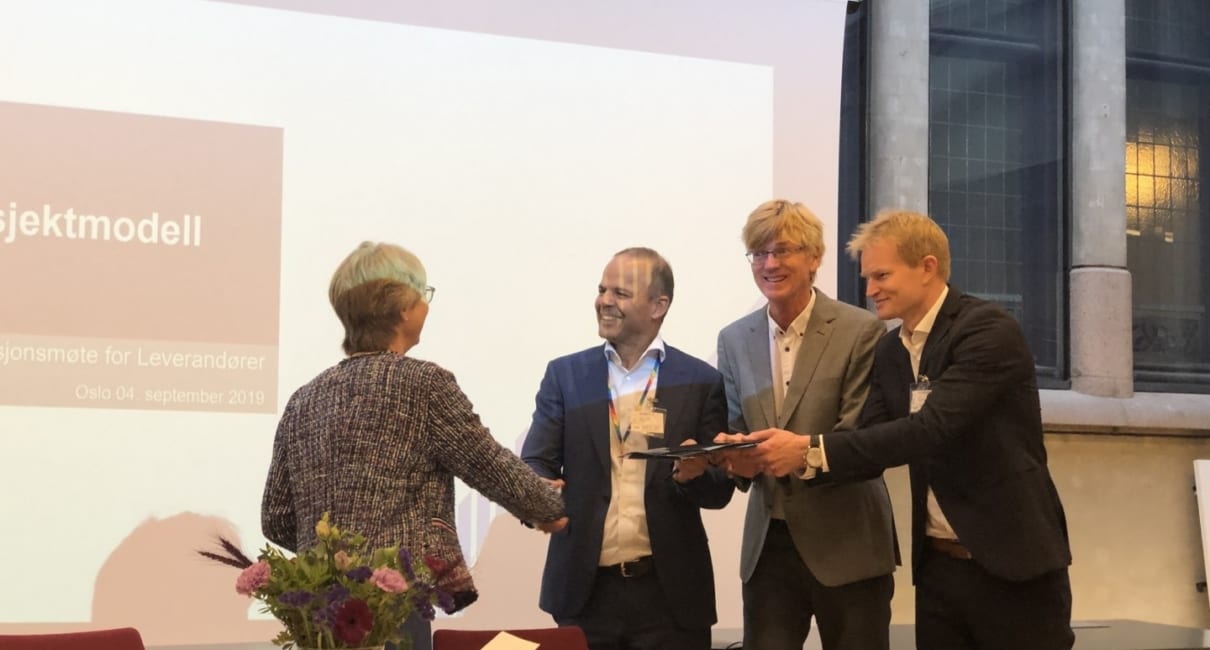 Ny rammeavtale med Finansdepartementet
To nye år med KS1/KS2
PROMIS har i dag undertegnet en ny rammeavtale med Finansdepartementet om kvalitetssikring (KS1/KS2) av store statlige investeringer.
Sammen med konsulentselskapene Atkins og Oslo Economics har vi for tredje gang på rad vunnet denne prestisjetunge rammeavtalen. Av 10 konkurrerende tilbud vurderes vi å ha beste kompetanse på slik kvalitetssikring.
Kvalitetssikringen omfatter blant annet konseptvurdering, samfunnsøkonomisk analyse, usikkerhetsanalyse og prosjektstyring. Avtalen gjelder i to år, med mulig forlengelse i ytterligere to år.
https://www.promis.no/wp-content/uploads/2019/09/2019_-ny_rammeavtale_med_finansdep.jpg
1080
1440
su-admin
https://www.promis.no/wp-content/uploads/2020/10/Logo-459x400.png
su-admin
2019-09-04 07:44:36
2020-03-31 07:55:02
Ny rammeavtale med Finansdepartementet